We've been looking for Indian Runner ducks for a while to replace the ones we lost in the fox attack. There really aren't many around, and they go quickly when someone does advertise them.
Luckily, I found a guy selling ducklings on the Backyard Poultry board (look for Harry from Thirroul if you're interested – he's a great guy and breeds lovely ducks!). We were up in Sydney this weekend, so we picked up 8 ducklings on the way back through. We'll be keeping 6, and the other 2 are for a friend.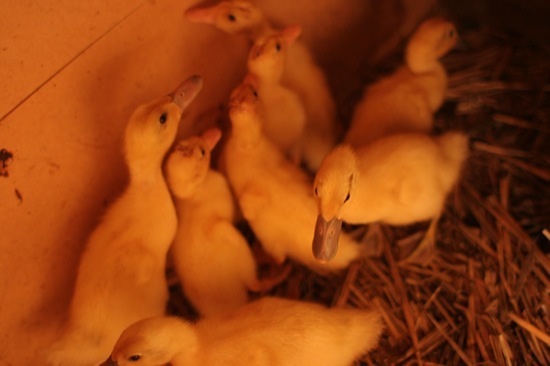 How cute are they?!
They're very young, and so still need a heat lamp for a few more weeks.